Get the skills and training to become a Big Data Engineer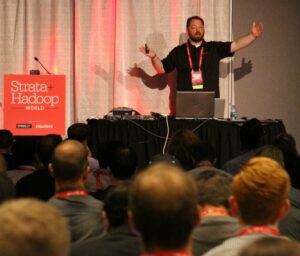 Hi, my name is Jesse Anderson and I teach Big Data technologies at Fortune 100 companies. I teach Software Developers, like you, the skills to become Big Data Engineers and Data Engineers, even if they have no Big Data experience.
I've created a mini-course that answers the most common question people ask me: Should you learn Hadoop or Spark? The question is a great starting point, but the mini-course goes even deeper into the question and what it means for you.
This mini-course teaches you:
Learn difficult technologies: What MapReduce and Spark are and how they're used … even if you're just starting out
Target the right technologies: Choose whether to learn MapReduce or Spark
Stop wasting your time: Identify which technology(ies) your target companies

do and don't

use
What's next?: The answer to more fundamental questions in a Big Data career
Sign up now to get a free copy of this 35-minute mini-course and discover the secrets behind becoming a Big Data Engineer or Data Engineer.