NFL Play By Play Analysis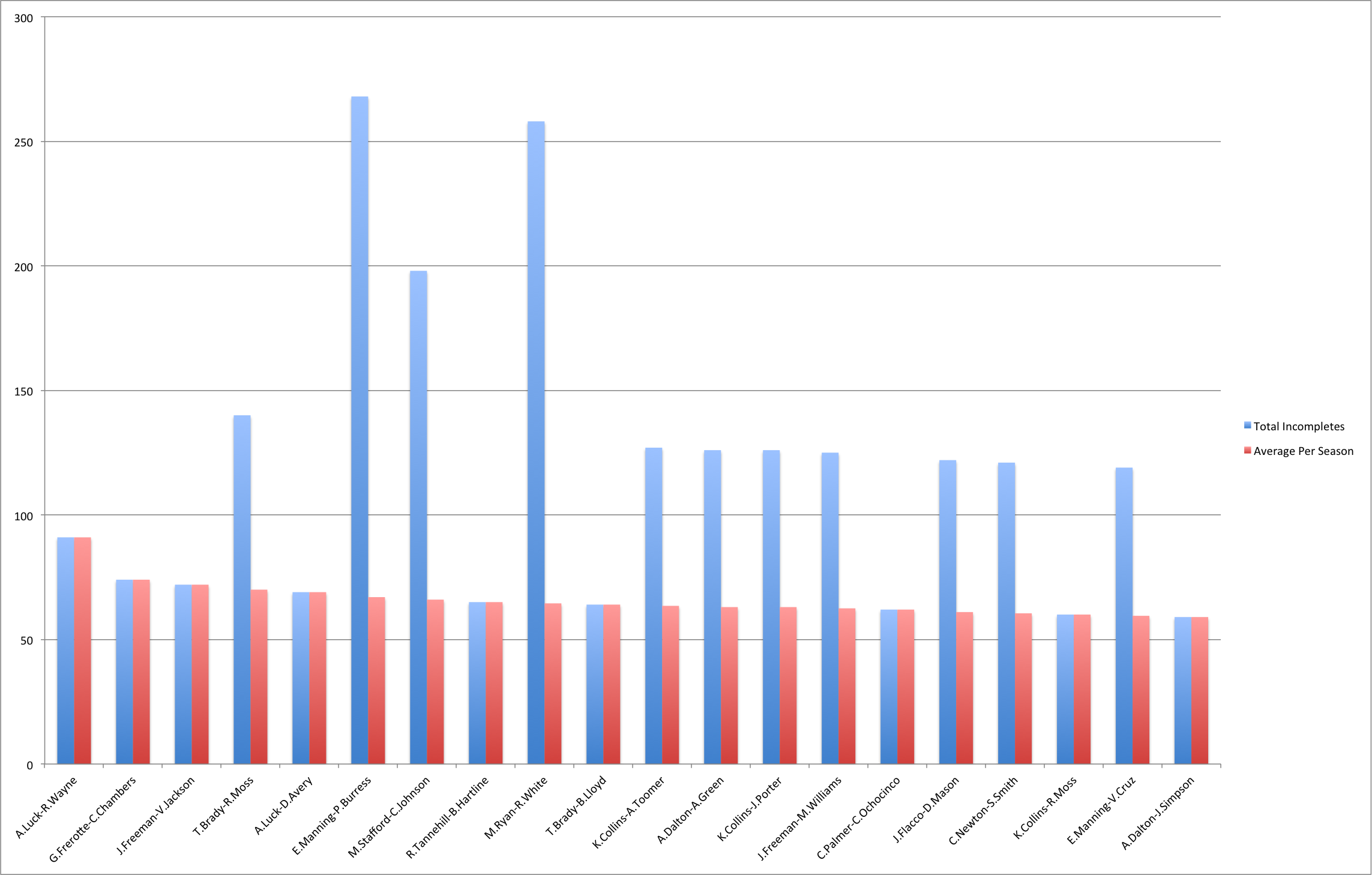 Advanced NFL Stats just released the play by play of the 2002 season on.
I some quick analysis of the data using Hive and MapReduce and decided to look at incomplete passes.  The code is here on my GitHub account.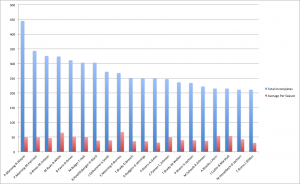 Update: Added in 2010 data.